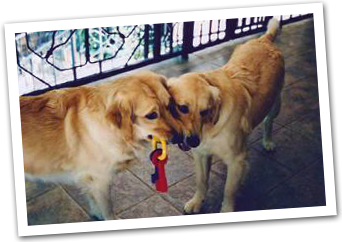 Sophie & Daisy
Two boisterous Golden Retrievers. They're a few years old now, but they have the energy and spirit of little puppies. Here they jostle for one of their favorite toys.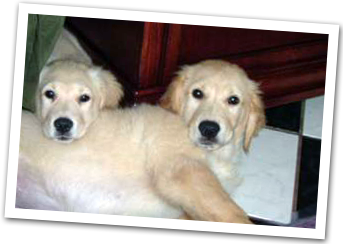 Zoey & Lexi
Meet some newer additions to our family! Zoey, my daughter and son-in-law's Golden Retriever is on the left, and my Golden Retriever Lexi is on the right right. Aren't they beautiful?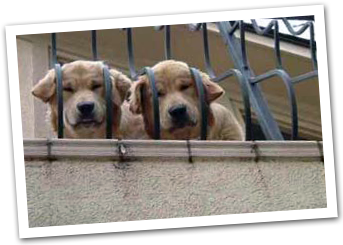 Zoey & Lexi
Here they are performing their favorite balcony scene.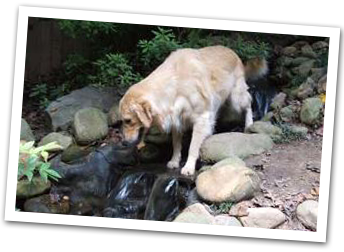 Sophie
Sophie appears to be thirsty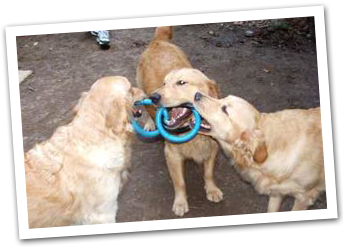 Sophie, Daisy & Lexi
Sophie, Daisy and Lexi wage an epic battle to determine who is the true Lord of the Rings.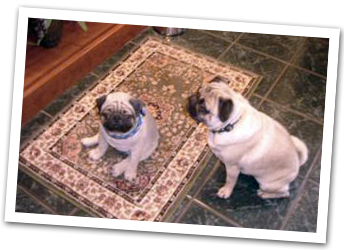 Jerry
Jerry the Pug is a frequent guest from my son's home in California. Can you tell which is real and which is a statue?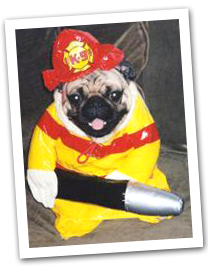 Jerry
Jerry demonstrates his techniques for fighting California wildfires.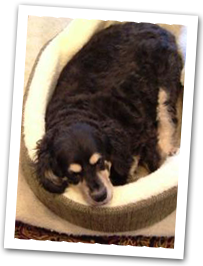 Molly
Here is Molly, a lovable mutt who showed up one day and never left.